Are you wondering, which is better for your floors; carpet, tile or hardwood? These days most people are opting for wood flooring simply because of its classic look and easy maintenance. Whatever be your flooring choice, Sawgrass Floors is here with a plethora of options. Founded over 20 years ago, we have always had a simple philosophy "Quality and Service You Can Stand On". Our professional staff will walk you through the process of selecting and installing the perfect floor for you which will not lose its character with time. Wooden floors are not the same anymore; at Sawgrass, you will get more styles, colors, and spices of hardwood flooring. With innovations coming up, you can now install teak in showers and oak in kitchens. We even offer exotic woods like Brazilian Cherry, Santos Mahogany, Tigerwood, and Brazilian Walnut to our exclusive members. We take great pride in being able to help the people of Plantation, Coral Springs, Davie, Weston, Parkland, and Broward.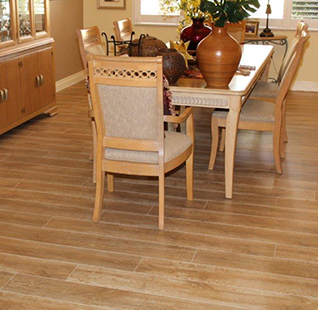 Below we have mentioned 3 major advantages of installing wooden floors. Take a look. 
Strong and durable
The main reason why people choose wooden floors is their durability. Once manufactured, installed, and finished, they last for generations. They are difficult to get scratched and dented, so they are perfect for high traffic areas.
Easy to clean
Since these floors don't accumulate much dirt, duct, or debris they are very easy to clean. Just a simple sweep or a vacuum would do the job; even if you spill something, you don't have to worry as it does not stain like a carpet. A quick wipe will keep the floor dry.
Better air quality
Because these floors don't trap dust, animal dander, and pollens, they become a healthy choice for interior environments. This is because wood doesn't have fibers like carpets and grout lines like tiles to attract these allergens. So, for people with allergies, wood becomes the obvious choice.
So, if you looking for a wooden floor for your house or office, you can get in touch with us at (954) 741-6600.