Your home's flooring plays an important role in how you experience your home. From acoustics to ambiance, your flooring can impact how you and your guests feel indoors. If you're not satisfied with your flooring, then we can help!
At Sawgrass Floors we provide flooring to Davie, Florida, and the surrounding areas. By working closely with you and your budget, we offer you a range of quality flooring from exclusive brands. From hardwood flooring to laminate, tile, and more, we go the extra mile to ensure your complete satisfaction. Contact us today for a FREE estimate on your new flooring!
Flooring for Davie, FL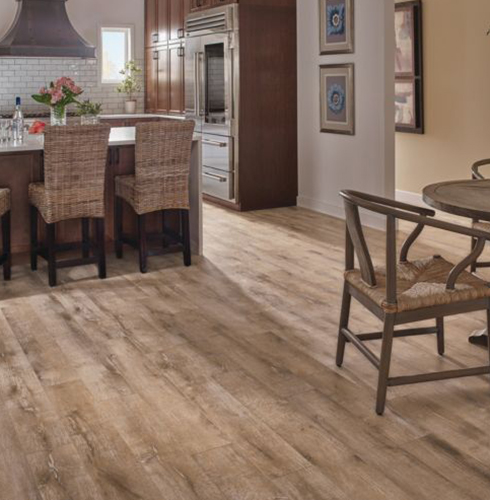 We carry a vast selection of flooring for Davie, Florida homeowners. With 6-month interest-free payment options and a wide array of exclusive flooring choices, you can experience the elegance of quality flooring at the best rates possible. Whether you're renovating your home or installing hardwood flooring for your construction project, we're at your beck and call to ensure your satisfaction each step of the process. Our exclusive flooring options include:
Hardwood Flooring – Our inventory of hardwood flooring includes a range of domestic species such as Oak, Birch, and Hickory, and several exotic options like Amendoim, Tigerwood, and Brazilian Walnut.
Laminate/WPC – Our inventory includes a selection of laminate flooring options from the most respected suppliers in the nation. As a versatile and durable option, laminate is ideal for all homes.
Carpet – From textured to twist styles, carpet is one of the most popular flooring options for Davie, Florida homes.
Porcelain Tile – Tile is ideal for various areas of your home. From the kitchen to the bathroom, porcelain tiles are diverse and durable, providing you with flooring that lasts a lifetime.
Hardwood Flooring in Davie, Florida
Davie, Florida is an inviting suburban community in the Miami Metropolitan area. Known as one of the best places to live in the state, Davie is packed full of attractive residential areas and plenty of parks, shops, and restaurants. Recognized for its supreme education institutions, Davie is the ideal location for families, professionals, and students alike, searching for a place to call home.
At Sawgrass Floors we are proud to offer Davie, FL homeowners a range of quality hardwood flooring solutions. With over 20 years of experience in the flooring industry, we have one of the largest selections of high-quality flooring in the state, including hardwood flooring for Davie homeowners. There are plenty of reasons why homeowners choose hardwood flooring for their homes, including:
Hardwood flooring is…
Durable
Low-Maintenance
Affordable
Warm & Elegant
Versatile