Sawgrass Floors can help you with tile flooring and bathroom flooring in Coral Springs, Davie, Parkland, Plantation, Sunrise or Weston. There are many options when it comes to tile flooring such as porcelain, ceramic, slate, marble, granite and onyx. Porcelain is a type of ceramic and is one of the best choices for bathroom floors, walls and countertops. Porcelain tiles are durable, dense, resistant to moisture, resistant to stains, fire proof and of course beautiful and elegant.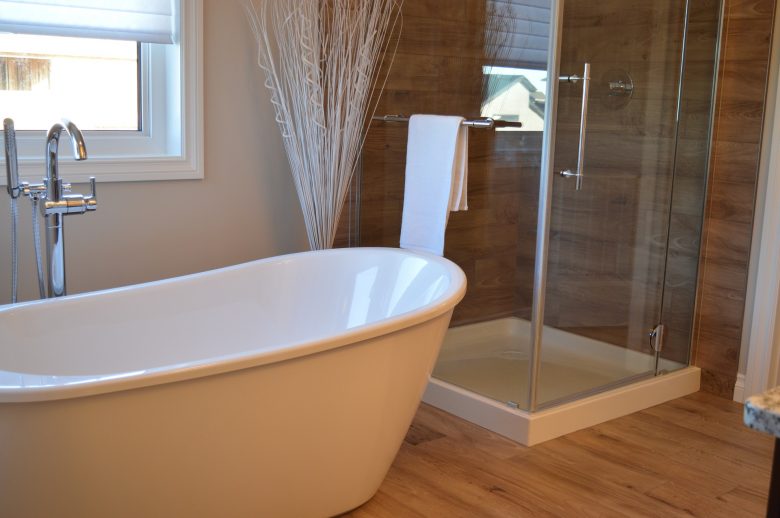 Ceramic tiles are coated with a glazed protective layer that makes them water and moisture resistant. That is why ceramic tile or porcelain is the preferred flooring choice in bathrooms and showers. They are well suited for any flooring surface that is exposed to moisture, water and heat.
Tile is a versatile product that will add beauty and style to any bathroom. However tile flooring is no longer only used in bathrooms. Tile flooring can beautify any room. There are many styles and designs which means you can create the type of look and feel you want. Whether you want on-trend modern design, a rustic look and feel, you can achieve it with tile flooring.
Porcelain as a particularly versatile option for flooring. Porcelain is available in endless colors, sizes, shapes and finishes. With tile flooring you can create a unique look and style in your bathroom, kitchen, living, room, outdoor area or any other room or area for that matter. Tiles are also easy to clean and maintain.
Ceramic tiles are also cost effective and one of the cheapest flooring options available. Low maintenance and longevity also need to be factored into the cost equation. If you want beautiful and elegant tile flooring in Coral Springs, Davie, Parkland, Plantation, Sunrise or Weston, then Sawgrass Floors can help.