It is natural for you to draw towards such flooring because it evokes such a sense of luxury and elegance. Wood, on the other hand, adds a sense of grandeur and refinement to your home's overall environment. Solid wood flooring is the greatest option if you want a style that is adaptable and goes well with any type of decor. Wood flooring is a sophisticated and dependable option for both your workplace and your home.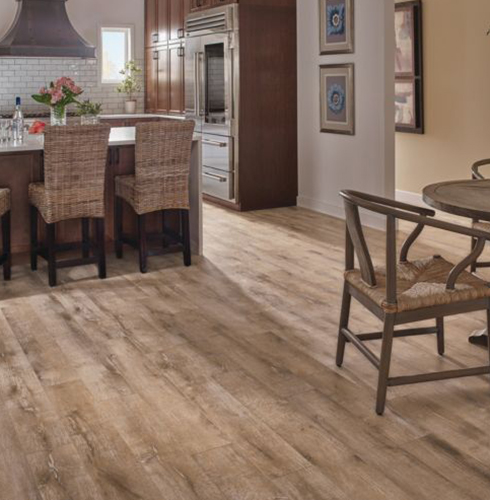 An investment for the long haul
Wood flooring can last for over a hundred years if it is properly maintained. They may seem to be an expensive investment at first, but it does not need to be renewed every 10 to 20 years like other types of flooring. Because the value of wood flooring increases over time, it also provides a better value for money.
Wood flooring comes in both costly and low-cost varieties. It is an investment that will pay off in the long run, as wooden flooring will outlast you and boost the market value of your home.
Hygiene and easy maintenance
Due to the non-electromagnetic nature of wooden flooring, it does not collect a lot of trash, dust, or grime.
Wooden flooring is quite easy to maintain, and it is relatively resistant to liquid spills. Typically, a moldy and nasty odor emanates from pet-friendly homes due to spills on cushioned areas, but with wooden flooring, this is the lowest of your concerns.
Saw grass Floors' professionals can assist you in choosing the most beautiful hardwood, laminate, tile, and carpet flooring for your house, and no one has more cheap floors. When you contact Saw grass Floors, we'll work with you to locate the perfect floor from our selection of high-quality exclusive brands that will survive the stress and strain you and your family put them through. If you live around areas like Plantation, Coral Springs, Weston, Broward, Davie, and Parkland, give us a call now.?