Are you working on the construction of your house? When you build a house from scratch, every element is taken care of by you. This has its own advantages because you can pick all the strong elements for your building, thereby making it extremely sturdy and durable in nature. That is why one of the most important things that you have to do for your house is to pick solid wood flooring. But first, you have to look for the right place from where you can get this kind of flooring solution. We, at Sawgrass Floors, can be the right choice for you. We are one of the most established and reliable companies with more than 15 years in this business. Starting from hardwood, laminate, and waterproof flooring to even tiles and carpeting solutions, we can help you with everything. We can also provide you with bathroom remodeling services. We are known for our sense of professionalism, efficiency, and dedication to all our clients. So, if you are from Plantation, Davie, Parkland, Weston, Coral Springs, or Broward, then you can opt for us.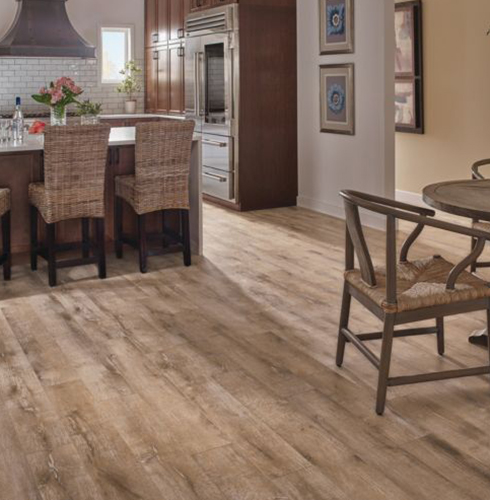 Here, we have put together A few benefits of choosing a solid wood flooring for your house. Take a look.
Durability
Hardwood is extremely strong and will be able to bear the regular blows of wear and tear that flooring is exposed to on a regular basis. This will make sure that the floor is sturdy and can last for a long time. This is beneficial because it will cut down on your repair and replacement expenses as well.
Classic appeal
When it comes to the look and feel of the flooring, nothing can match the sophistication of hardwood. No matter what kind of interior you have in mind, wood flooring goes with everything. This enhanced appearance will also translate into a great value for your house as a whole.
So, after knowing about these benefits, if you are thinking of getting hardwood flooring, contact us today.