5 Advantages of Getting Laminate Flooring
Laminate flooring offers several advantages that make it a popular choice for homeowners.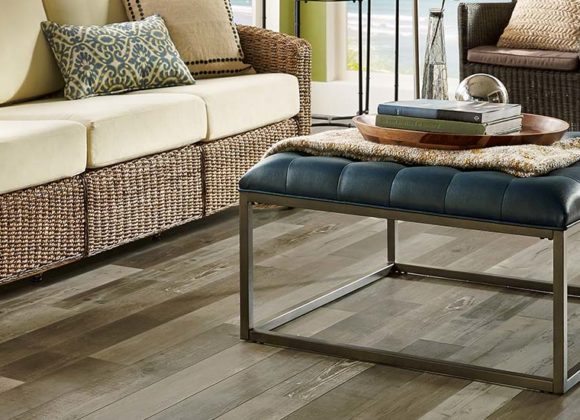 Sawgrass Floors provides laminate flooring in Davie, Coral Springs, Weston, Plantation, Parkland, Broward.
Here are five advantages of getting laminate flooring:
Durability: Laminate flooring is known for its durability and ability to withstand heavy foot traffic. It is highly resistant to scratches, stains, and fading, making it ideal for high-traffic areas such as living rooms, hallways, and kitchens. Laminate flooring is also resistant to moisture, making it suitable for areas prone to spills or humidity.
Easy Installation: Laminate flooring is designed with a click-and-lock installation system, which means it can be installed without the need for glue or nails. This makes it a popular choice for DIY enthusiasts as it is relatively easy to install, saving both time and money on professional installation.
Wide Range of Styles: Laminate flooring offers a wide range of styles, colors, and patterns to choose from, allowing homeowners to find a design that suits their preferences and complements their home decor. Whether you prefer the look of hardwood, stone, or tile, you can find a laminate flooring option that mimics the desired aesthetic at a more affordable price.
Low Maintenance: One of the advantages of laminate flooring is its low maintenance requirements. It is easy to clean and only requires regular sweeping or vacuuming to remove dust and debris. Spills can be wiped up easily with a damp cloth, and there is no need for special cleaners or refinishing treatments. Laminate flooring retains its appearance and quality over time with minimal effort.
Cost-Effective: Compared to other flooring options such as hardwood or natural stone, laminate flooring is generally more affordable. It offers the look and feel of expensive materials at a fraction of the cost. Additionally, the durability and low maintenance of laminate flooring contribute to long-term cost savings, as it is less likely to require repairs or replacements in the near future.
These advantages make laminate flooring an attractive option for homeowners who want a cost-effective, durable, and stylish flooring solution for their homes. Please call us without any delay.