Are you setting up a new house? While building a house, usually people focus on the walls and the interior decoration. But you must give equal importance to the flooring of the building. You must understand that the foundation of the building is equally related to the flooring of the building. You can go for laminate flooring to give it a more modern appeal and at the same time, keep it sturdy. We, at Sawgrass Floors, can be the right choice for you. We are one of the most established in reliable companies which have been in this business for more than 30 years now. We can provide you with all kinds of flooring solutions, starting from hardwood, laminate, and carpeting solutions to even bathroom renovations and designing. We are known for our high-quality products and extremely efficient, dedicated, and knowledgeable staff who can help you with further flooring solutions and maintenance. So, if you are based in areas like Davie, Coral Springs, Plantation, Parkland, Weston, or Broward, then you can opt for us.
Here, we have put together a few questions to ask a company offering you laminate flooring. Take a look.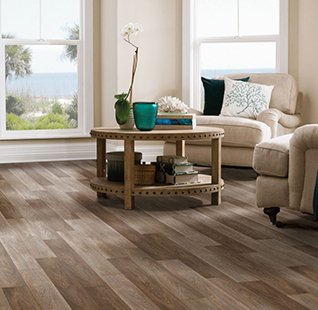 Can you install the flooring?
Simply purchasing the right kind of flooring will not help. You also have to get it installed properly. That is why you should ask the company offering new such products if they can help you with installation services as well. Otherwise, you will have to look for a company separately to get the installation done.
You have to also consider your budget while choosing a company for your flooring solutions. You need to make sure that the amount you are charging is suitable for your budget. You need to take quotes and compare these with others before making a choice.
So, after getting these answers, if you are thinking of choosing us, contact us today.