Are you planning to build a house from scratch? Then, you will have to choose the flooring of the building as well. The flooring of the house is immensely important for the overall foundation of your building. That is why you have to select the particular material for your flooring carefully. You should go for hardwood flooring. We, at Sawgrass Flooring, can be the right choice for you. We are an established and reliable company which has been in this business for more than 15 years now. We can provide you with a wide range of flooring solutions, starting from hardwood, laminate, and vinyl to even carpeting solutions. We are known for our highly experienced, reliable, and dedicated professionals who can help you with all such services along with our solid commitment towards the interests of our clients. So, if you are based in areas like Plantation, Weston, Coral Springs, Parkland, Davie, Sunrise, then you can opt for us without any further hesitation.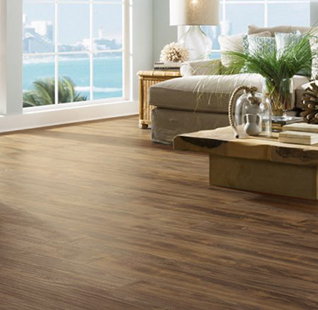 Here, we have put together a few important reasons why you should go for hardwood flooring. Take a look.
We're all aware of how sturdy hardwood is. And your flooring needs this kind of sturdy solution. That is why you should go for hardwood flooring for your house. This kind of strong material will also make the product more durable and will cut down on your repair and replacement costs.
He must understand that hardwood flooring is quite easy to maintain. You can simply clean it with normal domestic tools. And it will look bright and shining just like a new floor. This will increase your convenience and save your time and energy. That is why you should go for this flooring option.
So, if you're planning to go for hardwood flooring, contact us today.