Having the right flooring in the different rooms in your Weston home can make all the difference. Rarely do you see carpeting in a bathroom, just like you rarely see tile in a living room. Could you do those things? Sure, but most people would agree that the best option is to reverse those choices and put tile in the bathroom and carpeting in the living room.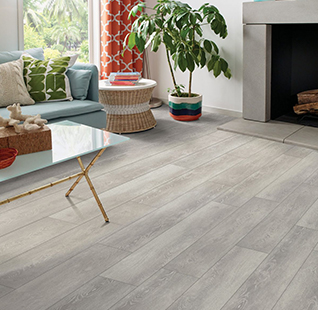 The professionals at Sawgrass Floors can help you choose the right floors for each room in your Plantation home. They can also provide reasons why you would choose certain floors for certain rooms, and they have a wide variety of colors and styles to choose from.
Wood Flooring Is Classic
Wood floors used to be quite common, then they fell out of style for a while. Today, wood floors are in big demand again, and there are so many more options than there used to be. Natural hardwood floors bring out the beauty of your Parkland home, and hardwood flooring can enhance your home – from the rustic look of red oak to the modern look of maple, we have everything you need!
Laminate Flooring Is A Great Modern Choice
Laminate flooring has been available in Europe for much longer than in the United States, but it's gaining in popularity every year. The most common designs have a quality wood grain appearance while some are made to look like stone or marble, making them great alternatives for high-traffic areas in your Coral Springs home, like entries and kitchens. Designed for minimal maintenance and long life, laminate floors are an excellent lower-cost option.
Tile Is A Great Option
Tile is a material that offers beauty, general durability, and a vast array of design options. From modern to rustic, traditional to Southwest, tile floors are an incredible way to add longevity and originality to your Davie space, whether it's in your kitchen, part of your bathroom rejuvenation, or any other part of your South Florida home. Tile offers timeless beauty and longevity, a unique look that's personal and practical.
Carpeting Has A Place As Well
Carpet today is comfortable and relatively affordable, easy to install and replace, easy to keep clean. It's warm and soft under your feet, yet durable and stain-resistant. Our wide variety of styles, textures, and colors means you'll find the perfect carpet to suit your style. Carpet can be a key decorative element in the Sunrise home and a significant investment, so be confident in knowing Sawgrass Floors will be able to advise you every step of the way, providing "service you can stand on." ™