Are you building a house? You must have planned each and every aspect of your house with utmost precision and care to make it more appealing and functional. But it is also important to check the durability factor of every part of your house because you have to make sure that you do not have to constantly make unnecessary expenses to the repair service. That is why it important to make a few things in your house carefully. One of these aspects of the house is your flooring. Invest in quality floor options which are of the finest quality so that despite the amount of wear and tear, it lasts long and looks new-like even after years. We, at Sawgrass Floors, can be the right choice for you. We are an experienced and reputed company which offers you high-quality floors since 20 years now. Right from hardwood, laminate, to vinyl, we have several options for you. We are known for our sturdy products, competitive prices, and personalized services. So, if you are from areas such as Coral Springs, Davie, Parkland, Plantation, Sunrise, or Weston, then you can rely on us.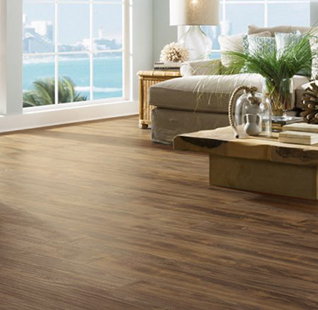 Here, we have put together a few major factors to consider while choosing your flooring. Take a look. 
You must make sure that the floors of the house complement the rest of the interiors of your home. Choose a finishing and design which goes with the décor you have at home or else it will look out of place and ruin the appeal of the house. This will affect the value of the house too.
Simply buying a floor that you like will not help. You will have to make sure that the flooring you have selected can be easily cleaned and maintained. A floor must be of a high-quality to last long but it also has to be well maintained if you want it to last long.
So, if you think we have the floor you need, contact us today.