Sawgrass Floors is a recommended flooring contractor serving the areas of Coral Springs, Davie, Parkland, Plantation, Sunrise and Weston. They supply and install various types of flooring including hardwood, laminate, carpet and tile. Choosing the right flooring contractor for your project us just as important as the flooring itself.
A professional flooring contractor can help you choose the right flooring type and the right options for your project. Whether its carpet, tile, hardwood or laminate, there are always options and choices.
Hardwood flooring offers elegance and natural warmth. You have options when it comes to species and style. You get different species such as cherry, birch, hickory, maple, oak and walnut. Each has its own properties and characteristics. You can get contemporary styles and you can get traditional styles.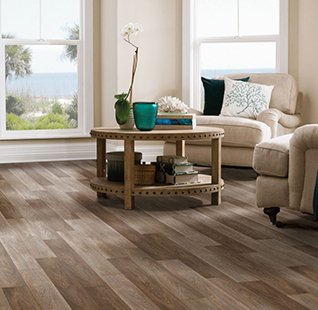 Carpet has always been a favorite when it comes to flooring. They provide warmth and comfort are available in countless colors, patterns and styles. Modern carpets are constructed to be durable and stain resistant.
Tile flooring is popular in bathrooms and kitchens but are often used throughout a home or building. Tiles are durable, water resistant and easy to clean. They are also available in many styles and designs. Laminate is popular because it can mimic the natural look of wood and stone. It is also a cheaper alternative to solid or engineered wood flooring. Laminate is also durable and easy to clean.
Whatever type of flooring you decide on, professional installation is critical. When you deal with Sawgrass Floors, you will get best advice about the best type of flooring for your home or building. Their installers will also do an impeccable job when it comes to installation or repairs.
If you need help with flooring in Coral Springs, Davie, Parkland, Plantation, Sunrise or Weston, you need look no further than Sawgrass Floors.