Are you purchasing a new house or building it from scratch? If you are building a house from scratch, then every element of the house will be taken care of by you. To begin with, you have to focus on the flooring of the house because it is directly related to the overall foundation of the building. That is why you must invest in good quality flooring from a professional place. We, at Sawgrass Flooring, can be the right choice for you. We are an established and reliable company which can provide you with all kinds of residential and commercial flooring solutions. Right from porcelain tiles, waterproof laminate, and tiles too even wood flooring, we have everything that you might like. We can help you with both designing an installation of these floors. We are known for our elegant, stylish, and durable flooring along with our sense of efficiency, professionalism, and dedication towards all our clients. So, if you belong to areas such as, Broward, Davie, Plantation, Coral Springs, Weston, or Parkland, then you can opt for us.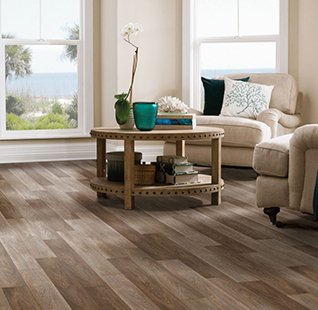 Here, we have put together a few things to check about the flooring before buying. Take a look.
Appeal
You will obviously pick a floor which is suitable for the overall interior of the house. Make sure that the color and texture of the floor you are choosing is complementing the rest of the design and layout of the house. Choosing an appealing floor will also help you get a greater value for the house as a whole.
Cost
You must have a set budget for these kinds of expenses. You have to make sure that the price of the flooring solution is suitable for your budget. If needed, you can always take quotes from other sellers and compare these to find the one which seems most affordable for you.
So, if you're thinking of getting these floors from us, contact us today.