Sawgrass Floors can help you with ceramic tile flooring in Coral Springs, Davie, Parkland, Plantation, Sunrise or Weston. They have been in the floor business a long time and ceramic tile flooring is one of their specialities.
Ceramic tile is made though a process heating and cooling natural minerals, sand and clay. Ceramic tiles can be glazed or unglazed. Glazed ceramic tiles have become very popular for wall and floor applications.
Ceramic tile is widely used in bathrooms and kitchens. Some benefits of ceramic tiles include durability, water resistant, moisture resistant, color permanence and hygiene. Kitchen and bathroom floors are heavy traffic areas and durability is important. Ceramic tile flooring will provide you with the durability required for bathrooms and kitchens.
Most types of tiles can be used as wall tiles, but when it comes to flooring you need quality. That is why only certain grades of ceramic tile should be used for flooring applications. Sawgrass Floors supplies and installs high-grade high-quality ceramic and porcelain tile floors.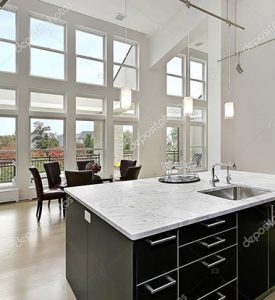 Ceramic tiles also have important resistances. They are water and moisture resistant which makes them ideal for bathroom and kitchen applications. When you add an abrasive glaze to ceramic tiles they become slip resistant. This is an important consideration when you want to install ceramic tile flooring.
Your floors are exposed to numerous elements and factors that can lead to deterioration. Ceramic tile has string color permanence and won't lose color or fade. Floors also get dirty and attract dust, dirt, debris and allergens. Ceramic tiles are easy to clean and sanitize and this makes them excellent in situations where hygiene is critical.
Ceramic tile flooring can be beautiful, long-lasting and a great investment. Sawgrass Floors is your source for flooring solutions in Coral Springs, Davie, Parkland, Plantation, Sunrise or Weston, including ceramic tile flooring.