Sawgrass Floors is a recommended supplier and installer of carpeting in Broward, Coral Springs, Davie, Parkland, Plantation and Weston. They have more than 20 years' experience in flooring solutions and carpeting is one of their specialities. They will supply you with the right carpets and install them with precision.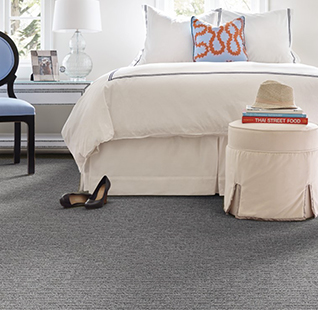 Carpeting remains a popular flooring choice for several good reasons. Carpeting is affordable and there are options and choices. Carpet is warm and inviting and soft under foot. In winter you can curl up on a comfortable carpet in front of a fire place. Carpeting creates a homely and intimate ambiance. It can add warmth and cosiness to any room.
Carpeting can lend elegance and class to any room. There are many options when it comes to design and style, which means you can find the carpets that will match your home and your preferences. Sawgrass Floors carries the main types of carpet, namely Frieze, Berber, Level Loop and Textured. There are also endless options in terms of designs, styles, colors and patterns.
If you want carpeting that is durable and good for high traffic areas, then twist and loop carpets are the best options. Textured carpets can add beauty warmth to a living room, while pattern carpets can add class and elegance to a dining area.
Carpets are also great at absorbing sound, and they will help make a home less noisy and more inviting. Improvements in carpet manufacturing techniques make them more durable, stain resistant, moisture resistance and easier to clean and maintain. One important aspect of carpeting is the padding. You want to go for the best padding. That will make your carpets more comfortable and luxurious and extend the life of your carpets.
If you want beautiful and comfortable carpets in Broward, Coral Springs, Davie, Parkland, Plantation or Weston., the Sawgrass Floors can help.