While you wouldn't think of it right away, your choice of flooring has a major impact on the rooms in your Coral Springs home. And while so many articles and television shows have people putting in tile or hardwood floors, often the best choice for flooring will be carpeting in your home. There are a ton of options when it comes to carpeting, so it's best to call Sawgrass Floors to learn more.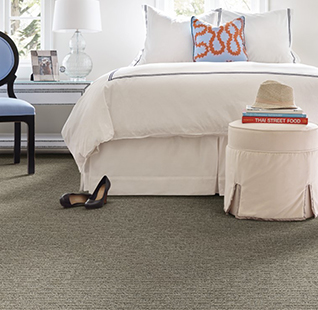 Why Choose Carpet For Your Home?
This is a question that you'll probably get from people that you tell you got new carpeting. There are several reasons why you should look at carpeting as a flooring option for your Parkland home. One of the biggest reasons for carpeting is that it provides a style for your home that just can't be matched by any other flooring option. Putting carpeting in a room gives it a whole different feel, and that can be changed with shorter or longer pile carpeting.
Another great reason for carpeting is for comfort. Let's face it, carpeting is definitely softer than wood floors. When you stand on hard flooring, you notice it in your body after a while. When you stand on soft flooring, like carpeting, it provides a cushion for you while standing and walking. Do you know what else carpeting does? It helps to absorb sound. Hard surfaces like tile and wood reflect sound while carpet absorbs sound. Carpeting can help make your Broward home quieter and less like a gymnasium.
Some rooms are especially good for carpeting, including bedrooms, hallways, and living rooms. In these areas, you would prefer to have a quieter environment and to have comfort, and carpeting provides these for your Plantation home.
How To Choose Your Carpeting
It probably shouldn't surprise you that there are many options when it comes to carpeting for your Sunrise home. There are 4 main types of carpeting to be aware of: frieze, berber, level loop, and textured. And then within these categories, the variety available is sometimes mind-blowing. If you are looking for softer carpeting, look more to the frieze and textured carpets; if durability is more what you need, berber and level loop carpets will fit the bill best. And then you should be looking at colors of the carpets, how they will complement not only the walls and ceiling but also any furniture that you intend to have in the Davie room you are carpeting.