A carpet is an excellent option for your home's flooring. Your room may become significantly cozier and more inviting as a result of the?carpeting's?role in maintaining warmth. Additionally, carpeted flooring provides a non-slip surface, which is especially helpful if you have children or anyone else who might slip. If you install your?carpeting?yourself, it might make the flooring shake. These issues will never arise if you hire a professional. This will also safeguard your investment and guarantee the quality of your flooring.
Let us look at the benefits of carpeting: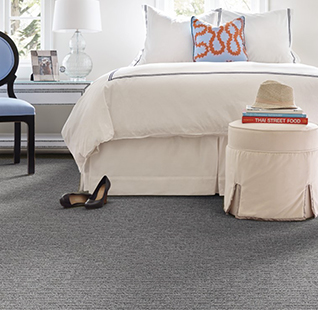 Affordable?
Carpeting typically comes in at a lower cost than other kinds of flooring. For many home builders and buyers, who are already spending a lot on other parts of their new homes, this is a big selling point.
It's Versatile?
Carpeting comes in thousands of styles, patterns, and designs, you can choose a carpet that reflects your personality to give your home a lot of personalities.
It Conceals Soil
Assuming you intelligently pick your coverage, it can conceal soil and assist with keeping your home looking spotless and all-around kept. Although it occasionally needs to be vacuumed and cared for, it doesn't require as much upkeep as most people believe.
It's Easier and Faster to Install?
Carpeting is typically simpler, quicker, and generally less expensive than installing other kinds of flooring. Carpeting is probably your best option if you want to solve your flooring problems quickly and easily. While there are a strong small bunch of stars covering your home, there are a couple of impediments that make certain individuals avoid this deck choice.
At Sawgrass Floors, we are proud to offer the high-quality carpeting of Bliss, Mohawk, Shaw, Masland, and other well-known brands. This means that we are capable of carrying out everything from wall-to-wall carpeting to custom designs, which includes carpet installation. Contact us if you are from Davie, Plantation, Parkland, Weston, Coral Springs, and Broward areas.?