Are you remodeling the floors of your house? Well, sometimes the flooring can become dilapidated or dull over the course of time due to the heavy foot traffic and constant wear and tear it is exposed to all the time. You should work on the floors because it is related to the overall structure of the house and the sturdiness of the home. Damaged floors can cause serious accidents and reduce the value of the house, thereby affecting the returns you can get from your house if you are putting it on rent or selling it. One of the best ways to add enhance your floor is by adding a carpet to it. We, at Sawgrass Floors, can help. We are an experienced and reputed company with more than 20 years in this field of catering to carpeting solutions. We offer you quality products and great installation service. We can provide you with a great variety of colors and textures when it comes to the carpets. So, if you are from areas like Broward, Coral Springs, Davie, Parkland, Plantation, or Weston, then you can rely on us.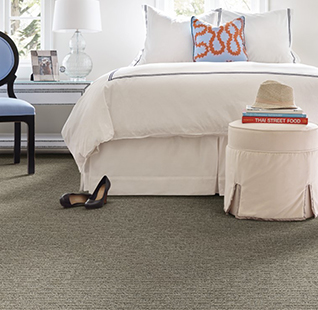 Here, we have put together a few crucial things to check before choosing the carpets.  
Carpets are known for their warm and cozy experience for the feet. So, before buying, you must check if it feels soft and warmth below your feet when you walk on it.
Next, you have to make sure that the carpet you are buying is resistant to all kinds of stains so that maintaining the carpet becomes easier and it lasts for a long time. Durability is important regardless of what you are investing in.
Lastly, you need to check the price of the carpet before getting it installed. You have to compare the prices with other vendors to see if this is the best rate that you can get.
So, if you think we can be the right choice for all kinds of carpets, then get in touch with us now.