If you own a home, it may be tough to decide between the number of floor covering options available today. For example, deciding whether to go with carpeting or hardwood. You may wonder if a carpet holds many advantages over other different types of hard surface floors. While every floor covering options has its own advantages and drawbacks, carpet has several distinct benefits when compared to a number of flooring options. A carpet can give an entirely different feel to a space, from luxurious and elegant to comfy and casual, and the best part is that you can change it frequently.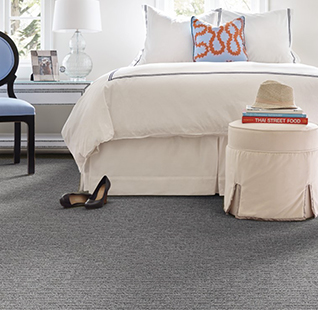 At Sawgrass Floors, we offer an array of carpets with different textures, colors, and patterns to choose from for your dream room. The types of carpets that we offer are twist, loop, patterned, and textured carpets, all with high quality padding. We provide our services to Broward, Coral Springs, Davie, Parkland, Plantation and Sunrise. If you are from any of these areas, be sure to contact us today.
Here are some more benefits that carpeting can provide for your home:
Carpets add another level of beauty and style to your home. You can choose from a number of carpet styles and colors. This means that you can personalize your living space based on your wants. You can choose to go with a neutral foundation or choose from vibrant colors with stronger, bolder patterns and textures. You can also choose to replace it occasionally if you want a different feel altogether.
A carpet provides and retains warm air longer, which is beneficial for cold climates or seasons. It also provides a comfortable place to work, sit or play and gives your room an overall warmer feeling.
So, if you are interested in availing our services, contact us today.