To complete the look of a house a very important thing to do is get the floor done. While getting tiles pasted or marble slabs fitted are fair enough options, nothing comes close to the beauty that carpet installation can get you. With us, at Sawgrass Floors, you will get the choice you want at extremely reasonable prices. Our services are impeccable as we make sure that the job done is complete and without flaws. Our employees are trained to handle the work with the utmost precision and accuracy within the time period that they are given. Since our work is long-lasting and done with the care we are one of the most trusted upon firms, serving customers in and around the areas of Plantation, Broward, Davie, Weston, Coral Springs, and Parkland.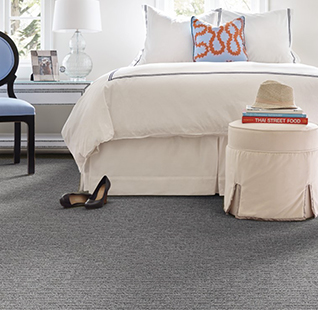 Here, we have put together 3 vital reasons why you must get rugs fitted and pasted to the floor of your house. Take a look.
Getting a floor rug is one of the most popular and simple ways to make sure that your house stays warm and toasty. This is especially useful for places where temperature sees a serious dip often. Being made of cloth or fur, it retains warmth and does not allow the cold to seep in through the floor.
Useful for Elders and Children
If you have elders or children in the house, chances are they will get into a mishap that can get aggravated by a cold and hard floor. Having a soft rug on the ground will break any fall that they might have and prevent them from getting hurt.
Changes the Appearance of the House
An ideal way to change the appearance of any house is to make an addition to its floor. Adding a rug will most certainly do that for you in a sophisticated and grand way.
So, if you are thinking along the lines of the above reasons then get in touch with us for our excellent services.