Whenever you are planning to build a house, it is always the architecture or the interior decor that gains the focus. But a house also involves some of the most practical purposes which need to be catered to in the beginning. One of the most crucial factors in a house is the flooring. You have to understand it is directly related to the foundation of the house. If you want a strong home, you must focus on the floor. A great idea for your floors would be carpet. Warm, cozy, and beautiful in design, these can really add more aesthetic value to your house. We, at Sawgrass Floors, can be the right choice for you. We are an experienced and reputed company that is known for carpet installation and designing. We are known for our top quality products and affordable prices. We are a licensed and insured company which offers other hardwood, laminate, and similar flooring solutions too. So, if you belong to areas like Broward, Coral Springs, Davie, Parkland, Plantation, or Weston, you can resort to us.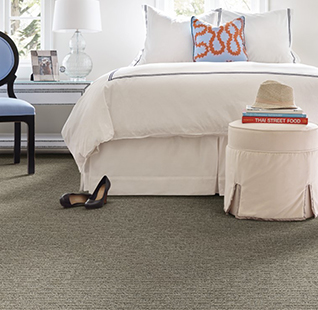 Here, we have put together a few major things to check before installing carpets in your home. Take a look. 
First of all, you should check the size of the carpet that you are about to install at home. It must fit your flooring space. So, you should always take the measurements and check if it is fitting the flooring space of your rooms.
You have to make sure that design of the carpet is an appealing one. You should realize that the design has to be beautiful and must go with the rest of the interior design. This will add to the value of the house and fetch you good returns if you sell the house later or put it on rent.
After checking these factors, if you are interested in our carpeting solutions, contact us now.