Sawgrass Floors provides carpet installation throughout Broward, Coral Springs, Davie, Parkland, Plantation and Weston. Professional carpet installation is just as important as carpet selection. Sawgrass Floors have been in the flooring business for a long time and can help you with both. They can install any type of carpet, so it does not matter whether you need to install frieze, berber, level loop or textured carpets. It does not matter whether you have Belgotex, Van Dyck or Novilon, the team at Sawgrass will install your carpeting with precision and excellence.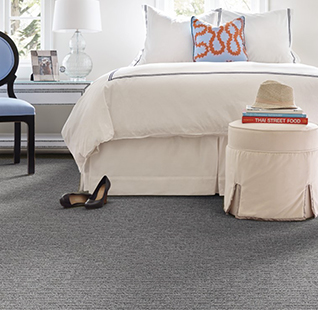 When it comes to carpet installation you want to deal with a company that has experience and skills. The installers at Sawgrass understand the difference between and ok job and an excellent one. When it comes to the installation of flooring you don't want average, you want excellence. The installers at Sawgrass have carpeted many homes and businesses and their reviews and references speak volumes about the quality of their work. Among their installers are some of the most experienced caret stretchers in the country and they do the job right the first time.
Sawgrass Floors can help you with wall to wall carpeting, carpet tiling as well related services such as underfloor heating. They do domestic as well as commercial installs. They provide the homes and businesses of Broward, Coral Springs, Davie, Parkland, Plantation and Weston with top class flooring solutions and installations. Professional carpet installation will also prolong the life of your carpets.
So if you are looking for professional and cost-effective carpet installation in Florida, then you have found the right contractor. Sawgrass Floors stocks high quality carpets and can provide you with cost-effective carpet installation and related flooring services for your home or business.