The floor of your house is very important. That's the first and the last thing your foot touches every day. It should be soothing to your feet. Hence carpet installation is the best option. Sawgrass Floors offers you carpets that are not only comfortable but easy to install, easy to clean, and are also affordable. Our professionals can help you select from our large array of textures, colors, and patterns. Whether you want a wall-to-wall carpet or a custom design, you name it and our experts will be there to install it. Since we work with some of the best brands like Bliss, Mohawk, Masland, and Shaw who are known for their outstanding quality, our products always pass all the strict quality control standards and are also approved by the California Air Resource Board (CARB) Phase 2. What keeps us above the rest in the market is our top-graded product, excellent design and hassle-free installation, that we provide to our customers. People of Broward, Coral Springs, Davie, Parkland, Plantation, and Weston trust Sawgrass Floors as we are a fully licensed and insured to install the most appealing and durable carpets in your house.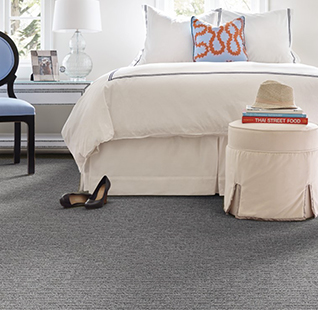 Below we have mentioned 3 different types of carpets we offer. Take a look.
Suitable for commercial settings, these are made of individual strands tightly twisted and curled erratically over the surface of the carpet to bear the high traffic.
Suitable for mid-level traffic, this style uses low-density fibers of uneven heights and twists them into spirals which are set using a heated system. The spirals don't reflect light thus hiding the dirt on the carpet.
In these, the fibers are bent into loops of the same height to create flat, smooth surface thus providing a durable surface for high-traffic areas in an informal surrounding.
So, if you are planning on getting your floor renovated, contact us for a free estimate today.