A type of flooring made from real hardwood timber is known as hardwood flooring. It can be made from any kind of hardwood, but hardwoods like oak, maple, and cherry are the most common. Flooring made of hardwood is well-known for its long lifespan, natural beauty, and timeless appeal. Due to its durability and longevity, hardwood flooring is a popular choice for both residential and commercial properties. Hardwood flooring can last a long time and even increase a property's value if maintained properly.
Let us look at the importance of hiring professionals for installing hardwood flooring:
Experience and knowledge: Installing hardwood flooring correctly requires expertise and experience on the part of professional installers. They know how to install the planks, install the wood, and prepare the subfloor properly to ensure a beautiful, long-lasting installation.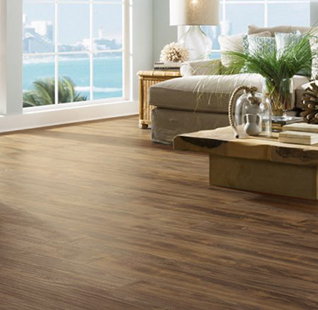 Installation that works well: Professional installers have the necessary equipment and tools to successfully install hardwood flooring. They can finish the installation in less time than if you did it yourself, which will save you time and effort.
Proper equipment and tools: The proper tools and equipment for the installation are available to professional installers. They have specialized saws, sanders, and other tools that a homeowner might not have.
Insurance: You are protected in the event of an accident or damage during the installation process because professional installers are typically insured.
Warranty: Most of the time, professional installers offer a warranty on their work. This indicates that they will return to correct any issues with the installation.
At Sawgrass Floors, our specialists will collaborate with you to select the ideal floor from our exclusive brand selection. They will assist you in finding the most beautiful hardwood floor. Through our restrictive purchasing bunch enrollments, we're ready to bring our clients a tremendous choice of hardwood floors at reasonable costs. Contact us if you are from Plantation, Coral Springs, Weston, Parkland, Davie, and Broward areas.